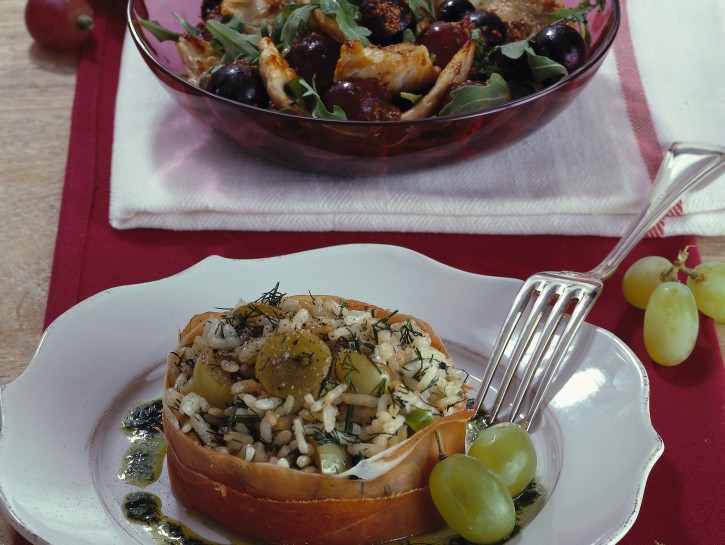 Straccetti with turkey and grapes
Ingredients:
for 4 people 400 g of thinly sliced turkey breast
400 g of white or black grapes
1 tablespoon of mustard seeds
2 bunches of rocket
1 clove of garlic
extra virgin olive oil
black pepper and salt
Preparation (20 minutes)
Crush the garlic clove with the blade of a kitchen knife and brown it in a pan with 4 tablespoons of oil and the mustard seeds. Cut the meat into small pieces and put it in a pan: cook over high heat for 3 minutes. Then lower the heat and continue cooking.
Wash the grapes, continue cooking for another 5 minutes and season with salt and pepper. Clean the rocket, make it into small pieces, wash it dry and add the two thirds of the meat it is cooking.
Mix all the ingredients, turn off the heat, add the remaining rocket and serve, to taste, with a generous handful of black pepper.
Go back